Education and Training
....................................................................................... LINKING EDUCATION AND TRAINING TO BUSINESS STRATEGY

There can be little doubt that global competition and accelerating change are here to stay. The words are used often enough but how many companies - particularly smaller businesses - have heeded their meaning and their implication? Obtaining and maintaining competitive advantage in markets in perpetual evolution must hinge on an organisation's ability to cost-effectively increase employee capacity and with it, employee lifetime value. This requires that training adds value for the external customer, is highly responsive to the needs of internal customers and shows a clear return on investment.

The key to adding value for customers and improving return on investment is to link training to business strategy. Easier said than done and there are no 'works-everytime' prescriptions. Each organisation is different and the line manager's role in forging the link is essential. He or she must clearly understand the strategy and the business issues driving the strategy if they are to help the organisation as a whole translate goals into measurable behaviour change.

This involves ...

... identifying and evaluating strategy for themselves
... aligning training priorities with it
... integrating business strategy into training processes
... clarifying expected performance outcomes
... describing training outcomes in business terms

It is important to look at the strategy's anticipated impact on people and on the bottom line. Take business growth for example. How do we design effective training and development systems to do just that - to increase sales, improve production quality and reduce cycle times.

Unfortunately, some managers may not have direct access to business strategy because ...

... of the plans proprietary nature and inherent
confidentiality
... vision, mission and values are not clearly stated
... it is perceived to be of little value to them

In addition, training may not be positioned strategically and be perceived as ...

... little more than a provider of solutions to existing
performance problems
... a means of instructing people on specific job tasks
... a development benefit that cannot be maintained
during hard times
... a quick fix for complex problems

WHO are the company's customers?

WHAT are the business goals now and three to five years into the future? What business needs are driving these goals?

ARE THE GOALS clear and well communicated? How well do employees understand them?

WHAT significant changes are anticipated in the market, the industry and the company over the next two years?

WHAT demands for skills and knowledge will these changes make on each level of the organisation?

HOW WELL is the organisation prepared to develop new capabilities to meet these goals?

IS THERE alignment with the organisation between the culture, strategy, structure, relationship, vision, mission, values and resource allocations?

Aligning Training Priorities with Strategy

Once these questions have been answered, it is helpful to summarise those answers to reflect ...

... the top three to five business strategies for the
future
... the goals identified to implement those strategies
... the specific issues that will affect the effort to be put
into training and development

Each line manager should make their own interpretations but it is important that top management ensures that as a whole they represent both intent and preference.

The next step is to complete a gap analysis to target the highest priorities and obtain a picture of what must be achieved and over what period of time.

Training competes with everything else for limited resources and to compete effectively, it must be approached creatively and share the planning stages of such initiatives as the opening of new markets, improving product quality and applying new technology.

Training is not an addendum but an integral part of the process of continuous improvement in business performance. So often, the training plan - if there is one - is the product of employee whims and fancies, is seen as personally - as opposed to corporately productive and bears little or no relation to changes in business requirement.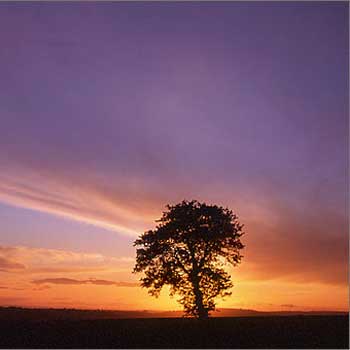 Integrating Business Strategy into Training Processes

Strategy is integrated into training using competency assessments. Business goals are translated into key competencies - areas of knowledge or expertise - that are critical for success. Training programmes and development systems should then be evaluated against the list of key competencies.

The vital question to ask is - What required competencies do not yet exist within the organisation or will have to be upgraded?

Clarifying Expected Performance Outcomes

Perhaps the most effective way to clarify performance outcomes is to enrol either internal or external customers, or both, into the process of identifying the factors that will affect those outcomes. This can be done by ...

... identifying and setting endorsement of the specific
business purpose
... determining whether or not the specified training is
an appropriate solution to the problem
... establishing both the short-term and long-term
performance needed
... deciding which company systems and structures will
support and sustain the desired outcomes and which
may function to inhibit them
... identifying the business indicators that the customer
wants to change as a result of training
... defining measurement options that will meet
customer need as determinants of training
effectiveness

Evaluation of the results of training against the required changes in performance is critical. Training has no purpose unless both individual and organisation can see and measure performance improvement.

Describing Training Outcomes in Business Terms

Our intention is that people in organisations should be regarded as profit-earners rather than centres of cost. There are no better judges of the return on investment made in people than their immediate customers and that return can be expressed as additional volunteered value or improved sales per unit of promotional spend as much as by increased productivity and improved contribution to profitability.

Strategic Management Resources devises bespoke training programmes to meet specific needs but in particular offers ...

... personal presentation and ambassadorialism
... running meetings / facilitating discussion
... problem solving
... organisation and structure
... manpower planning
... business and marketing skills assessment and
enhancement
... mentoring
... sales management
... strategic business planning
... company induction
... recruitment and selection
... role definition and appraisal
... customer service
... customer contact management
... report and copy writing
... team building and team working
... succession planning and management
... Workplace Marketing™
... managing Employee Lifetime Value
... teambuilding
... organisation and structure
... change management
... business ethics
... using conferences
... training of trainers